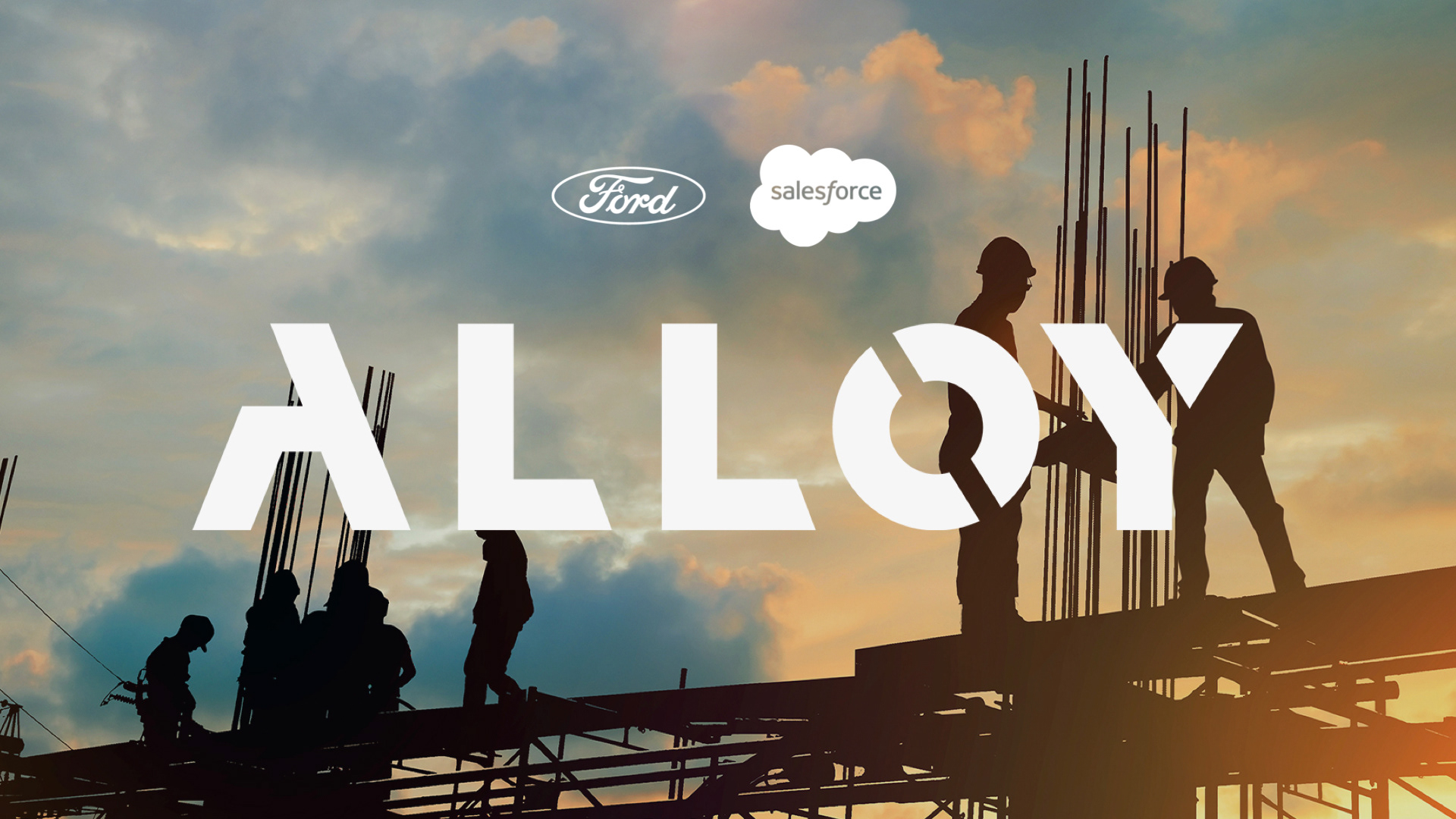 Brand identity for Alloy (now VIIZR), including color palette, typography, brand guidelines and brand voice.
Project Overview
S
alesforce and Ford collaborated to introduce a comprehensive set of digital solutions, empowering medium to large construction companies to efficiently monitor personnel, vehicles, clients, and work sites. As communication designers at D-Ford, our objective was to infuse human-centered design principles into the creation of this emerging brand.
Over the 6-week sprint, we engaged with stakeholders, partners, and users through interviews, refining the brand's name and visual identity in close collaboration.

Subsequent to the handoff, the initially selected name "Alloy" was changed to "VIIZR" due to naming conflicts and company policies.
The Process
In order to create a brand that resonates with our audience we went through a process of naming ideation workshops, customers' feedback, and eventually logo creation. We conducted four rounds of interviews with construction business owners to get their reactions to our brand design concepts.
Several rounds of interviews with targeted audience along with the stakeholder's check-ins allowed us to agree on a name – Alloy – and identify a distinct typography and visual treatment. The images below belong to the Alloy brand guideline we handed off to our Salesforce + Ford teams. 
Along with clear directions on how to use the logos and its variants, we included instructions on the photography choice, illustration styles, and website image treatments.
What Happens Next
Our design studies, brand recommendations and final guidelines informed the creation of 

VIIZR. Powered by Ford. Built on Salesforce

. VIIZR is now in the early access program stage.